Objectives
What do you want to achieve by implementing the project? 
This training course will provide training for 30 participants from 7 NGOs. This training course will promote 7 participants with fewer opportunities – marginalized participants. This training course will enable participants to improve their personal competences and knowledge and to gain new experiences in the field of international cooperation, environmental protection and cooperation with the marginalized category of people. Through this training course participants will have the opportunity to gain new knowledge on environmental protection and improvement of the level of behavior towards the environment. Through this collaboration the participants will have the opportunity to get closer to the sector of ecology and environment and will have the opportunity in the future to organize environmental actions and education sessions for all interested parties. Through this training course participants will have the opportunity to collaborate with marginalized categories of participants and to improve their social competences and thinking towards marginalized participants. Through this training course participants will have the opportunity to create new friendships and international networking. Also, through active collaboration the participants will have the opportunity to improve their communication skills and to learn new EU languages. Participants in this training course will have the opportunity to get acquainted with different EU cultures and traditions and to learn about the diversity of EU cultures and customs. 

This training course will enable promotion of methodologies for environmental protection, promotion of marginalized participants, promotion of environmental campaigns, raising public awareness of EU citizens and promotion of Green Europe. 
What are the goals of your project? 
– Education of organizational staff and improvement of organizational capacities 
– Promotion of local needs in Cologne Germany – environmentally friendly 
– Research and promotion of methodologies for organizing environmental events 
– Promotion of marginalized participants in the process of international practice exchange 
– International networking and promotion of ideal environmental solutions 
– Creating and promoting public awareness-raising activities in Europe through the organization of environmental events 
– Providing activities to promote environmental activities that will contribute to the active involvement of young people in environmental actions 
– Active promotion of public campaigns that will improve the way of thinking of citizens in the EU 
– Promoting harmful effects on the environment that reduce the quality of life in the EU 
– Promotion of different cultures, traditions and customs of the EU 
– Promotion of results to the public and organization of public awareness raising events 
– Creation of new international collaborations and exchange of practices and experiences
Activities
What activities do you plan to implement? 
During the realization of this training course, different activities will be realized by all the factors involved in this cooperation, such as: SWOT analysis, risk assessment, local needs assessment, international online meetings, managing meetings in organizations, defining logistics plans, collaborating with external factors, info pack design, promotion plan development, media collaboration, collaborating with institutions, intensive preparation of participants with fewer opportunities, participation in the activities, participation in on site practical visits, external impact assessment, defining evaluation plan and defining dissemination process. 
Participants will be an active part of various models of non-formal education activities such as: energizers, presentations, video presentations, brainstorming, forum theatre, word cafe, debates, on-site visits, intercultural nights, public events and evaluation. 

What is the number and profile of the participants involved? 
The total number of participants in this training course will be 30, 2 trainers will be hired by the coordinating organization. The coordinating organization will promote a plan to ensure gender equality between participants. 
Participants that will be promoted through this training program are: organizational staff, volunteers, students, youth workers, enthusiasts, environmentalists, environmental experts, representatives of eco-associations and 5 categories of marginalized participants – target participants. 
7 participants with fewer opportunities will be included in this training course and will belong to these target categories: 
1. Social barriers: participants facing discrimination (because of gender, ethnicity, religion, sexual orientation, disability, etc.), participants with limited social skills or anti-social or risky sexual behaviours, participants in a precarious situation, (ex) offenders , (ex) drug addicts, young and / or single parents, orphans, participants from broken families, etc. 
2. Economic barriers: participants with low standard of living, low income, dependence on social welfare system, long-term unemployed youth, homeless participants, debt participants or financial problems, etc. 
3. Educational difficulties: participants with learning disabilities, early school leavers and school dropouts, low or non-qualified persons, participants who did not find their way into the school system, participants with poor school performance due to a different cultural / linguistic background, etc. 
4. Cultural differences: participants immigrants or refugees or descendants from immigrant or refugee families, participants belonging to a national or ethnic minority, participants with linguistic adaptation and cultural inclusion problems, etc. 
5. Geographical barriers: participants from remote, rural or hilly areas, participants from small islands or peripheral regions, participants from urban problem areas, participants from less serviced areas (limited public transport, poor facilities, abandoned villages), etc.
Impact
Expected results of the training course: 
– Improving the knowledge, competences and capabilities of 30 participants from different EU countries 
– Promotion of national practices and improvement of the organizational capacity of 7 EU NGOs 
– Promotion of 7 participants with fewer opportunities – marginalized participants 
– Promotion of new practices, methodologies for organizing environmental activities 
– Defining new ideas for the organization of environmental actions 
– Promotion of EU public awareness material for environmental protection 
– Organizing eco slogans for responsible EU citizens' environmental behavior 
– Getting closer to different EU cultures, traditions and differences 
– Improving the mindset of all parties involved in the training course 
– Promotion of local needs in Cologne for the organization of environmental protection methods 
– Promotion of tradition and culture in Germany 
– Promotion of socially respectable characteristics of marginalized persons 
– Improving the attitude towards marginalized people and their active involvement in the process of environmental protection 
– Bringing participants closer to environmental sustainability institutions 
– Bringing the participants closer to the environmental sector and opportunities for volunteering
erasmus+ KA1


Learning Mobility of Individuals -

Youth mobility
7 Participating countries: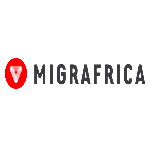 Project Title: Promotion of Methods for Education of Marginalized Citizens in the Process of Environmental Protection
Start: 01-05-2020
End: 28-02-2022
Funded by
German National Agency via EU Erasmus+ Program
ADEVA

ASOCIACION ARRABAL AID

PUNTLAND COMMUNITY RY

EURO-MEDITERRANEAN

KULAN ORGANISATION

CITIZEN ASSOCIATION UNITED YOUTH
©2023 ADEVA                              EU PIC # 942384780 . EU OID # E10039006 . EuropeAid ID # SE-2020-CZK-2406259037